Einstein's Brain
Published

30 Nov 2020

Author

Calli McMurray

Source

BrainFacts/SfN
Albert Einstein's brain traveled around the United States for 40 years after the scientist's death. Many scientists have attempted to find an anatomical explanation for Einstein's genius, but the link remains unclear.
Brain Bytes showcase essential facts about neuroscience.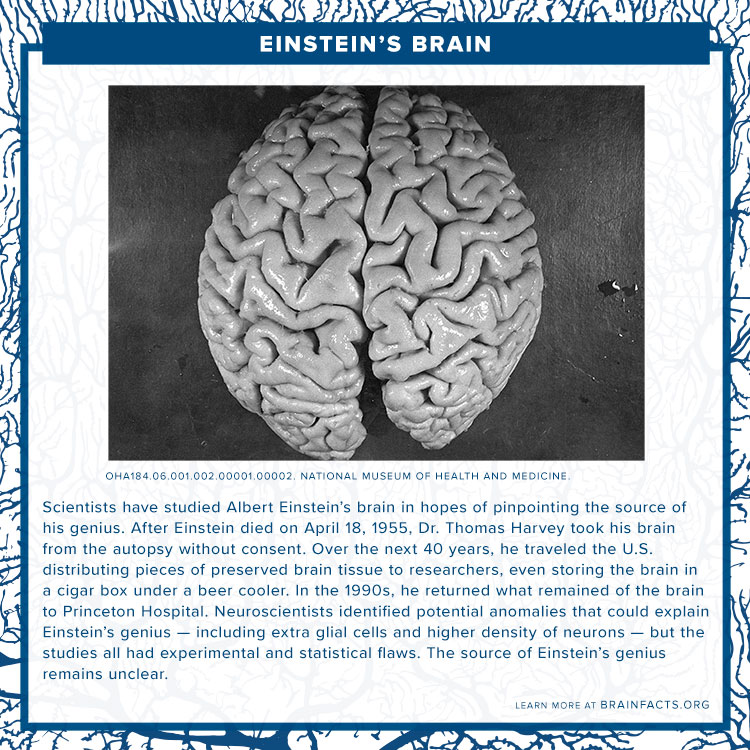 Design by A. Tong
Design by Adrienne Tong.
Image "Overhead view of left and right hemispheres of brain, labeled" (OHA184.06.001.002.00001.00002). OHA 184.06: Harvey Collection. Otis Historical Archives, National Museum of Health and Medicine. Note: Image appears edited from the original photograph for emphasis purposes.