Find a Neuroscientist: Frequently Asked Questions
Published

24 Apr 2014

Reviewed

19 May 2014

Source

BrainFacts/SfN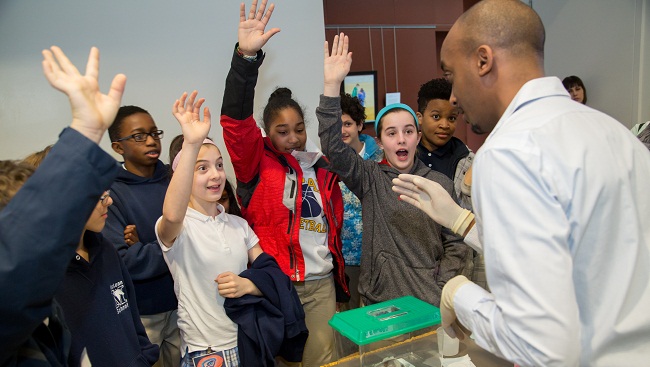 Copyright © 2014, Society for Neuroscience. All rights reserved. Photo by Joe Shymanski.
Why would a scientist want to help me?
The neuroscientists listed are members of the Society for Neuroscience who have explicitly expressed an interest in partnering with the public.
How do I arrange a visit?
Do I have to pay the neuroscientist?
No. The researchers are volunteers who want to share their love of the brain. Discuss your event plan and needs with the volunteer.
How much time will the neuroscientist spend?
Discuss this before the visit and make arrangements that work for both of you. Depending on the event or activity, an hour or even several short visits may be appropriate.
Do I have to plan the presentation?
Each neuroscientist has a different style. Some work best with direction from you, while others already have their own ideas. Communicate in advance.
What age group is best?
Scientists and their community partners have successfully organized events for people of all ages. The key is to find a scientist who you work well with.
Isn't neuroscience too complicated for my audience?
Everyone has a brain and people enjoy learning about themselves. The brain controls feeling and movement, learning, and even regulates heart rate. Neuroscience is a great conduit to all sciences.