Resources for Teaching Neuroscience in UK Secondary Schools
Published

3 Nov 2017

Reviewed

3 Nov 2017

Source

British Neurosience Association/SfN
The Society for Neuroscience's Core Concepts offer fundamental principles that one should know about the brain and nervous system, the most complex living structure known in the universe. Over the past year, the British Neuroscience Association has mapped these concepts to every UK Biology syllabus at GCSE and A-Level. In this webinar, we explain how to utilize these maps and teaching resources to assist you in the classroom. See all the materials produced to help teachers in the UK bring neuroscience into their classrooms here.
Speaker: Dr. Anne Cooke, office@bna.org.uk
After Anne graduated in neurophysiology from the University of Cambridge she completed a doctorate studying the way nerve cells communicate, and then became a postdoctoral research scientist at the MRC Laboratory of Molecular of Biology. In 2003 she left the research lab to became Neuroscience Research Facilitator for 'Bristol Neuroscience', bringing together all aspects of neuroscience research and clinical practice in the University of Bristol and associated NHS Trusts. Anne is the Chief Executive of the British Neuroscience Association (BNA). The BNA is the largest UK professional body representing all aspects of neuroscience.. Having been running for over 50 years, the BNA is the firmly established home of neuroscience and neuroscientists in the UK.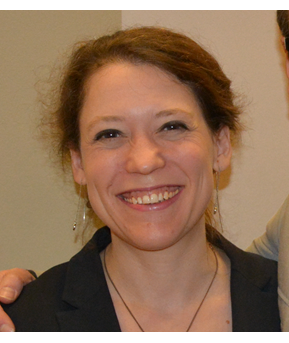 CONTENT PROVIDED BY
British Neurosience Association/SfN