Alcohol and the Teenage Brain
Published

24 Jul 2019

Source

BrainFacts/SfN
This webinar originally aired on August 15, 2019.
Teens are wired to seek novel, exciting experiences and take risks. All too often, that leads to experimentation with drugs and alcohol. The teen brain is especially sensitive to the effects of alcohol, increasing the odds that a teen will binge drink or experience blackouts. While adolescents eventually "age out" of these sensitivities, new research shows the effects of binge drinking extend well beyond the teen years, with alterations in the brain and behavior. Donita L. Robinson and Bonnie Nagel discuss the neurobiology of the adolescent brain and the persistent effects of binge drinking.
Speakers: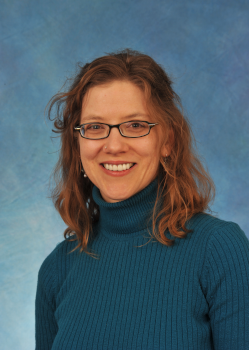 Donita L. Robinson PhD
Associate Professor of Psychiatry, University of North Carolina at Chapel Hill
Dr. Donita Robinson is Associate Professor of Psychiatry in the Bowles Center for Alcohol Studies at the University of North Carolina at Chapel Hill. She studies how addictive drugs such as alcohol and nicotine affect decision making in the brain, and whether drug use during adolescence can produce long-lasting effects on the brain. Her studies have found that binge levels of alcohol exposure during adolescence can change reward-related behaviors and neural connections well into adulthood. Dr. Robinson runs a research lab in the UNC Bowles Center for Alcohol Studies and participates in the Neurobiology of Adolescence Drinking in Adulthood (NADIA) Consortium funded by the National Institutes of Health.
Bonnie Nagel, Ph.D.
Professor, Oregon Health & Science University
Dr. Nagel is Professor of Psychiatry and Behavioral Neuroscience at Oregon Health & Science University, where she serves as the Vice Chair for Research in the Department of Psychiatry, directs the Developmental Brain Imaging Laboratory, and is the Director of pediatric neuropsychology and a practicing neuropsychologist within the Division of Child and Adolescent Psychiatry. Dr. Nagel's research focuses on adolescent brain and cognitive development in healthy and at-risk populations. Her work has primarily focused on understanding the development of executive, emotional, and reward-based networks in the brain using neuroimaging. Her lab has been conducting studies of Portland-area youth for more than a decade, with aims toward identifying neurobiological markers of risk and resilience for psychopathology, including addiction, and hopes of ultimately informing more targeted intervention and prevention efforts.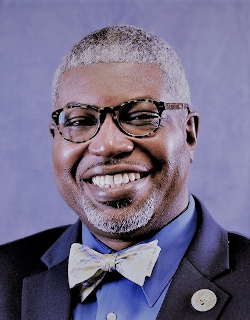 Richard Lewis
Richard Lewis serves as Coordinator of the School Community Relations Department for Orange County Schools in Hillsborough, NC. Having served in education for almost 20 years, he has worked at all levels of K-12 education as a classroom educator and later as an administrator. He oversees summer, after-school, and day-camp programing for his school district as well as serve as chair for the district's School Health Advisory Council. Currently a doctoral candidate at the University of North Carolina at Greensboro, Richard's research focuses on how after-school programs can support the social-emotional growth of adolescents and how positive adult-child relationships can promote the development of prosocial behaviors among students, their peers, and other adults.