People Behind the Science: Larry Reiter
Published

12 Apr 2016

Reviewed

12 Apr 2016

Source

People Behind the Science
The autism researcher tells tales of triumphs and tribulations in this podcast from People Behind the Science.
Dr. Larry Reiter is an Associate Professor in the Departments of Neurology and the department of pediatrics, and the Department of Anatomy and Neurobiology at the University of Tennessee. He received his PhD in Cell and Molecular Biology from Baylor College of Medicine. He then went on to do a postdoctoral fellowship at the University of California San Diego. Larry is with us today to tell us about his journey through life and science.

Larry's laboratory utilizes the powerful genetic model organism Drosophila melanogaster (fruit flies) to investigate the functions of genes involved in human neurological disease. His main focus is the study of genes related to autism and autism spectrum disorders. Autism spectrum disorders include the severely debilitating fragile X, Rett (RTT) and Angelman syndromes (AS). These disorders appear to be interrelated at the molecular level one of the goals of our laboratory is to identify genes and proteins regulated by one or more of the proteins that, when mutated, cause fragile X, RTT or AS. In addition, approximately 3 % of all inherited autism cases may result from maternally inherited duplications of the region containing the gene that causes AS, UBE3A. In Larry's laboratory he utilizes Drosophila specific genetic techniques that allow us to generate artificially high levels of normal and mutant fly UBE3A proteins in fly heads. Another aspect of our work is related to describing various quantifiable behavior phenotypes in Ube3a, Fmr1 and Mecp2 deficient mice. Specifically, he is interested in abnormal social behavior (a measure of autistic behavior in mice) as well as abnormal fluid licking behavior (a natural behavior which reflects cerebellar function). Another important area of his research is the in depth phenotypic and molecular analysis of individuals with interstitial duplication 15q autism.
CONTENT PROVIDED BY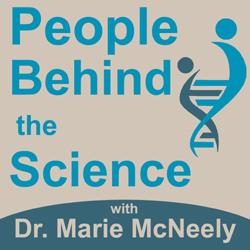 People Behind the Science