People Behind the Science: John Blitch
Published

24 Mar 2017

Reviewed

1 Mar 2017

Source

People Behind the Science
Blitch is searching for solutions in robotics and robot-assisted search and rescue.
Dr. John Blitch has had an impressive career. He received his Masters Degree in Math and Computer Science from the Colorado School of Mines before being assigned as an Operations Research Analyst at the U.S. Special Operations command (SOCOM) and then a Program Manager at the Defense Advanced Research Projects Agency (DARPA). John was the founding director for CRASAR the Center for Robot Assisted Search and Rescue. He served as President of Blitz Solutions Inc. for 6 years and worked as a Director of a nonprofit search and rescue organization called ARACAR before going back to graduate school. John recently received his PhD in Cognitive Psychology from the Department of Psychology at Colorado State University.
John G. Blitch is a senior research scientist recently hired by the 711th Human Performance Wing at Wright Patterson Air Force Base in Dayton OH in the field of cognitive psychology and neuroscience. His current research focuses on the role of autonomy in human-robot interaction and training of unmanned system operators and supervisors. John's operational experience includes five tactical command tours in nuclear artillery, special operations, and hostage rescue. Upon his retirement from DARPA in 2002, Lieutenant Colonel Blitch founded a consulting company (Blitz Solutions Inc.) and two non-profit organizations, one of which (CRASAR) conducted the world's first robot assisted humanitarian response effort in the aftermath of the World Trade Center attack in September 2001, and the other (ARACAR) which responded to hurricane Katrina in September 2005, and a number of humanitarian rescue and crisis assessment activities throughout the Rocky Mountains in 2006 and 2007.
In addition to his military awards and commendations, Colonel Blitch is the recipient of the 1997 High Lonesome award from the National Institute for Urban Search and Rescue (NIUSR), and the 2002 Lawler Award from the Association of Computing Machinery. In June 2006, Colonel Blitch was inducted into the Space Technology Hall of Fame for his role in technology transfer between the U.S. Department of Defense and NASA in mobile robotics. Dr. Blitch holds a bachelor's degree in Civil / Environmental Engineering from the U.S. Military Academy at West Point (1981), a Master's Degree in Math and Computer Science from the Colorado School of Mines (1996), a Master's Degree (2012) and a Doctorate (2014) in Cognitive Psychology from Colorado State University and has published a number of research papers on the application of unmanned systems and human robot interface technologies for search and rescue operations across a broad spectrum of military and humanitarian response activities.
CONTENT PROVIDED BY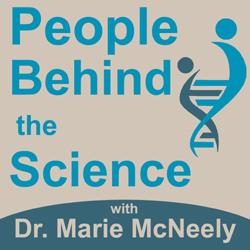 People Behind the Science