ICYMI: Ancient Sculptures Suggest Facial Expressions Are Universal
Published

26 Aug 2020

Author

Alexis Wnuk

Source

BrainFacts/SfN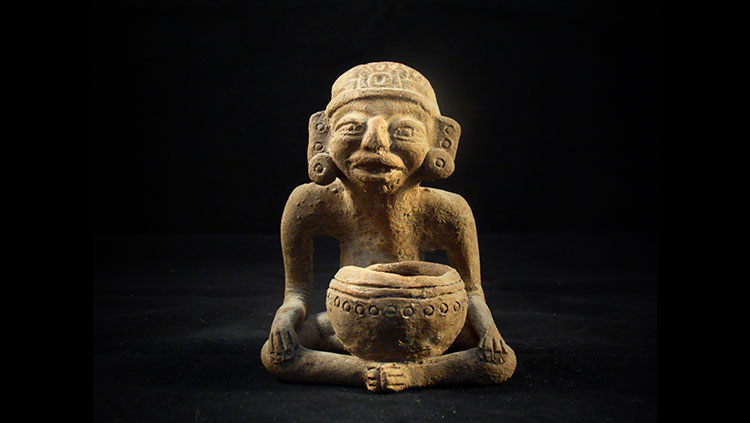 Deborah McCague/Shutterstock.com
These were the top neuroscience stories for the week of August 17, 2020.
Ancient Sculptures Suggest Facial Expressions Are Universal
Facial expressions may be universal across human cultures. As researchers reported August 19 in Science Advances, people can accurately decode facial expressions depicted in ancient sculptures. In the first part of the study, participants looked at pictures of sculptures made by ancient Mexican and Central American civilizations. The pictures were cropped to show only the faces, so participants couldn't rely on contextual clues to infer emotional expressions. A separate group of participants described the emotions someone might experience in the situations depicted in the sculptures — for instance, cradling a baby or lifting a heavy object — without showing them the sculptures. The high degree of overlap between the perceived and expected emotions suggests facial expressions may be universal across cultures and that they communicate more meaning than previously thought.
Related: The Anatomy of Emotions
Read more: Ancient sculptures hint at universal facial expressions across cultures (Science News)
Teens Are Exercising Less, Vaping More, and Engaging in Other Risky Behaviors
More than three in 10 teens vape regularly, according to a new report from the Centers for Disease Control and Prevention. The report is part of the CDC's Youth Risk Behavior Surveillance System, an annual survey that monitors health behaviors in teens. The report also shows, among other things, that teens are exercising less, with fewer than one in four reporting they were physically active for at least an hour every day, and that 40% say they text while driving. But there are some bright spots: cigarette smoking and consumption of sugary beverages have both gone down.
Related: The Turbulent and Adaptable Teen Brain
Read more: Teens are having unprotected sex, driving drunk and vaping among other risky behaviors, CDC says (CNN)