ICYMI: Pandemic Stress Is Creeping Into Our Dreams
Published

8 Oct 2020

Author

Alexis Wnuk

Source

BrainFacts/SfN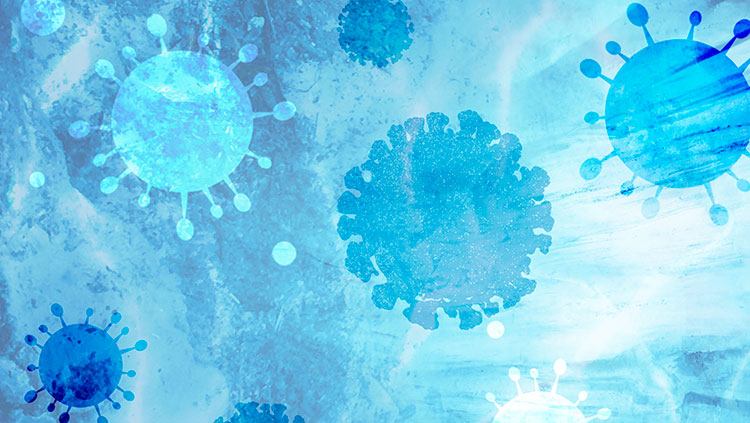 Image by rawpixel.com
These were the top neuroscience stories for the week of September 28, 2020.
Pandemic Stress Is Creeping Into Our Dreams
The stress of the COVID-19 pandemic can disrupt sleep and influence our dreams, researchers reported October 1 in Frontiers in Psychology. In a survey of more than 4,000 people in Finland conducted during the country's sixth week of lockdown, more than half of the respondents reported increased stress. The most stressed individuals slept less, took longer to fall asleep, and experienced more frequent awakenings and nightmares. Researchers identified 33 unique themes from the 811 survey respondents who also described what they dreamt about. Dreams about the pandemic, including things like overcrowding on public transit and a mistaken hug or handshake, represented fully one third of them.
Big picture: Scientists think our dreams are extensions of our waking lives. While we sleep, our brains reorganize neural circuits to cement memories. Given how dramatically life has changed in the last seven months, it's no surprise our dreams reflect these changes. Researchers think pandemic dreams may help us cope with and adapt to our new normal.
Read more: Coronavirus Lockdown Dreams Reveal a "Shared Mindscape" (Inverse)
Americans Are Drinking More During the Pandemic
Alcohol consumption in the U.S. has increased during the pandemic, researchers reported September 29 in JAMA Network Open. A survey of 1,504 American adults conducted between April and June 2019 and again between May and June of this year indicated alcohol consumption increased across the board. About three-quarters of respondents said they drank on one additional day each month than their usual. Women, people 30-59 years old, and non-Hispanic white individuals showed the biggest increases in alcohol consumption. The number of days women reported heavy drinking — consuming four or more drinks within a few hours — increased 41%.
Big picture: People may be turning to alcohol and other psychoactive substances to cope with the stress of the COVID-19 pandemic and resulting social distancing to curb the virus's spread. Experts worry this could lead to problematic substance use.
Read more: Mother's Little Helper Is Back, and Daddy's Partaking Too (The New York Times)