ICYMI: Injectable Gels May Be the Future of Implantable Devices
Published

13 Mar 2023

Author

Christine Won

Source

BrainFacts/SfN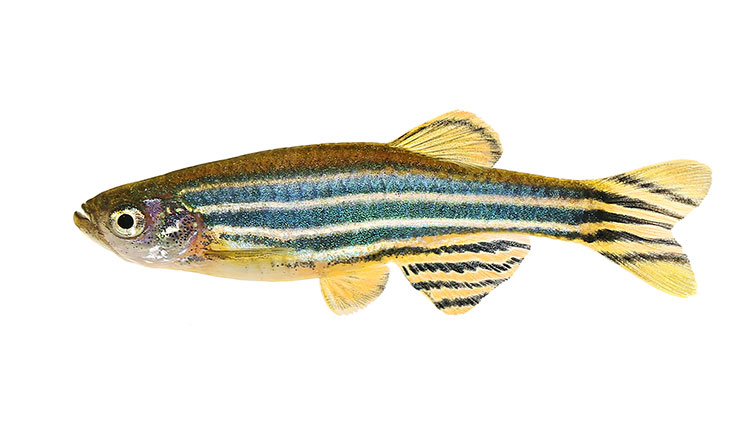 iStock.com via Mirko_Rosenau
Many people with neurological disorders like Parkinson's disease and epilepsy benefit greatly from deep brain stimulation, an invasive procedure where electrodes are implanted on the brain. What if, instead of receiving electrode implants, a patient could get soft gel injections? A discovery published by Swedish researchers in Science on February 23 demonstrates this 'what if' as a possibility.
Conventional electrode implants can lead to scarring, erode inside living tissue, and malfunction over time. The team developed a polymer cocktail and injected it inside the brain, fin, and heart of a zebrafish. Once injected, the polymer cocktail worked with the body's natural sugars to create a gel, becoming more flexible and more importantly, biocompatible, merging chemically to conduct electrical signals needed to interface with a brain device.
Big Picture: The finding can help lead to the development of medical implants that better integrate with the body, opening new pathways to minimize the challenges that come with current electrode implants and devices for nerve stimulation and treatments for movement and seizure disorders.
Read More: Electrodes build themselves inside the bodies of live fish. Nature
More Top Stories
Strakosas, X., Biesmans, H., Abrahamsson, T., Hellman, K., Ejneby, M. S., Donahue, M. J., Ekström, P., Ek, F., Savvakis, M., Hjort, M., Bliman, D., Linares, M., Lindholm, C., Stavrinidou, E., Gerasimov, J. Y., Simon, D. T., Olsson, R., & Berggren, M. (2023). Metabolite-induced in vivo fabrication of substrate-free organic bioelectronics. Science (New York, N.Y.), 379(6634), 795–802. https://doi.org/10.1126/science.adc9998