ICYMI: Large Study of Marine Veterans Links Common Solvent to 70% Higher Risk for Parkinson's
Published

7 Jun 2023

Author

Christine Won

Source

BrainFacts/SfN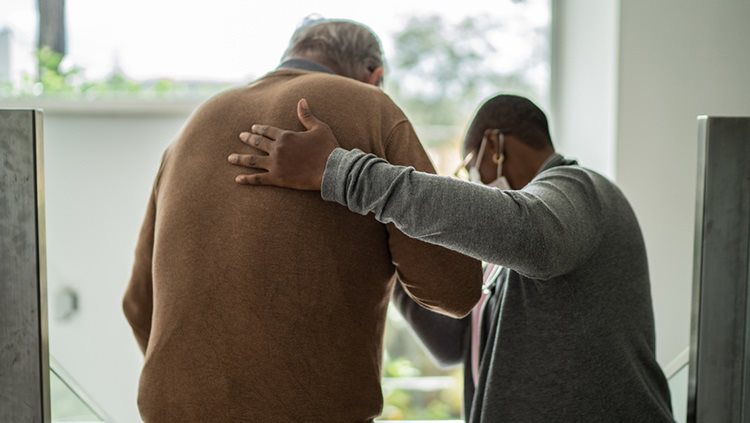 iStock.com via FG Trade
Marines stationed at Camp Lejeune in North Carolina in the 70s and 80s were exposed to water heavily contaminated with trichloroethylene (TCE), a chemical solvent often found in cleaning solutions and paint strippers.
Decades later, the veterans exposed to TCE had a 70% higher chance of developing Parkinson's disease, a neurodegenerative disorder characterized by tremors and uncontrollable movements.
The epidemiological study published May 15 in JAMA Neurology tracked medical records of 172,128 Marines stationed at Camp Lejeune between 1975 and 1985, compared with 168,361 Marines stationed at Camp Pendleton in California with uncontaminated water.
Big Picture: The study is one of the largest to date linking Parkinson's, which affects millions worldwide, to the widely used industrial solvent still being used today.
Read More: Widely used chemical strongly linked to Parkinson's disease. Science
More Top Stories
Neuroethicists debated whether so-called mind-reading decoders violate the privacy of your thoughts. Nature
A new ultrasound-emitting device implanted in the skull helped deliver chemotherapy drugs across the blood-brain barrier to reach brain tumors. Live Science
Eli Lilly's experimental Alzheimer's drug donanemab slowed cognitive decline in patients by over a third. CNN
Doctors performed brain surgery on a fetus in the womb. CNN
Researchers observed a surge of brain activity similar to consciousness in two of four comatose people as they were taken off life support. Smithsonian
The US Food and Drug Administration approved first nonhormonoal medication fezolinetant for menopause-related hot flashes and night sweats. NBC
People with sleep apnea had more damaged white matter in the brain compared with those who experienced more REM sleep. CNN
One man born with a gene mutation that leads to dementia before age 50 somehow defied the odds. Washington Post
Our earliest animal ancestor had a well-developed nervous system, one that's not as primitive as previously thought. Scientific American
Human brains use more energy than the brains of other animals. This may help explain the evolution of humans' complex cognition. New Scientist
FDA approves Elon Musk's Neuralink to move ahead with clinical trials in humans. CNBC
Goldman, S. M., Weaver, F. M., Stroupe, K. T., Cao, L., Gonzalez, B., Colletta, K., Brown, E. G., & Tanner, C. M. (2023). Risk of Parkinson Disease Among Service Members at Marine Corps Base Camp Lejeune. JAMA neurology, e231168. Advance online publication.
https://doi.org/10.1001/jamaneurol.2023.1168