Building Memories
Published

11 Jul 2014

Reviewed

11 Jul 2014

Author

Michael W. Richardson

Source

BrainFacts/SfN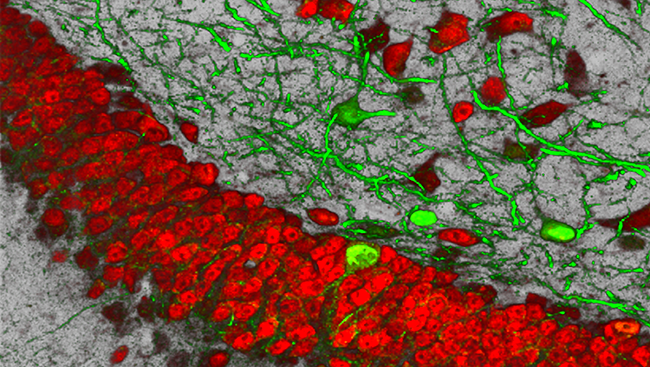 Parra-Damas, et al. Journal of Neuroscience, 2014.
In order to form long-term memories, some neurons in your brain must undergo physical changes. This remodeling is controlled by a group of proteins that are activated when memories are acquired. In this image of a section through the mouse hippocampus, Crtc1, one of these memory-supporting proteins, is labelled in green, and neurons are labeled in red.

In Alzheimer's disease, these everyday memory processes begin to breakdown, resulting in memory deficits. Recent animal studies suggest enhancing Crct1 function may be able to reverse memory loss at early stages of Alzheimer's disease.