Motor Neurons
Published

5 Jun 2015

Reviewed

4 Jun 2015

Author

Alexis Wnuk

Source

BrainFacts/SfN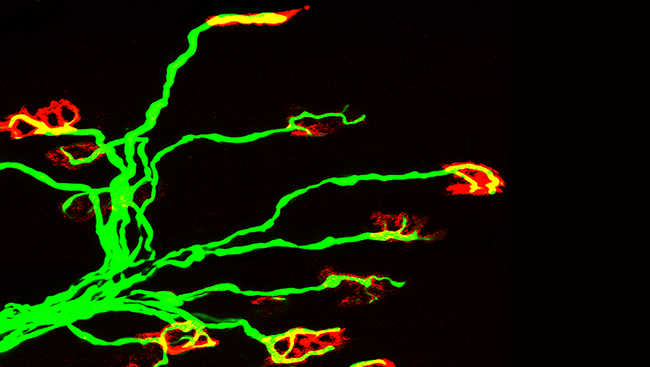 Miller, et al. The Journal of Neuroscience, 2015.
The brain communicates with muscles via long, cable-like nerve cells called motor neurons, which enables movement to occur. This image shows motor neurons (green) making contact with muscle cells (red) in the neck muscle of a young mouse.
Motor neurons are destroyed in diseases like spinal muscular atrophy, a genetic disease that leads to weakness, loss of muscle control, and muscle atrophy. While there are currently no treatments available for this disease, scientists hope that studying what goes wrong in affected motor neurons will pave the way for future therapies.