Putting Stem Cells to Work
Published

19 Dec 2017

Reviewed

19 Dec 2017

Source

BrainFacts/SfN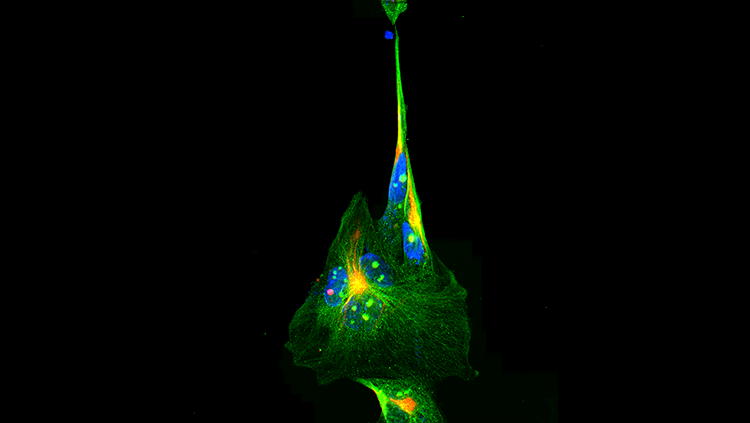 Chaddah, et al. The Journal of Neuroscience, 2012.
Embryonic stem cells can develop into any cell type, forming our bones, blood, or brain. Stem cells in the central nervous system generate nerve cells and glial cells; however, most of this growth occurs before birth. Learning how to successfully and safely cultivate these cells may lead to new therapies.
Researchers have experimented with different methods of replicating these cells for stem-cell therapies, such as spinal cord repair and Parkinson's treatment. However, some experimental stem cell therapies can cause cancerous tumors in animals.
In a study in The Journal of Neuroscience, a team from the University of Toronto identified specific stem cell progenitors and developed a technique to clone and expand these select cells. When the cells were transplanted into animal tissue, they did not form tumors.
The above image shows mature neural stem cells resulting from human-induced pluripotent stem cells.
Chaddah R, Arntfield M, Runciman S, Clarke L, van der Kooy D. Clonal Neural Stem Cells from Human Embryonic Stem Cell Colonies. The Journal of Neuroscience. 32(23): 7771-7781 (2012).