Brain Awareness Week Online
Published

3 Mar 2016

Reviewed

3 Mar 2016

Source

BrainFacts/SfN
Celebrate BAW wherever you are! This Brain Awareness Week webinar serves as an online, interactive experience for anyone who can't find a local event to attend or who wants to supplement their in-person events with some additional learning and hands on experience.
Learn more about human and animal brain anatomy as well as three activities you can do at home that are great for all ages!
---
Would you like to do the webinar activities along with our speakers? Here is a list of all the items you will need to participate wherever you are:
1 Ruler or Yardstick (yardstick useful for younger participants)
Paper
Pencil or Pen
1 Paperclip
2 Glass Jars (e.g. 16 oz mason jar)
2 Eggs (uncooked, in the shell)
Water
At least one friend
Download the Reaction Time Conversion Table
Download the Two-Point Discrimination Test Table
---
Speakers: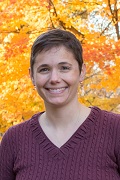 Casey Henley is the Online Programs Coordinator and Faculty Outreach Co-Coordinator in the Neuroscience Program at Michigan State University. In addition to teaching neuroscience courses at the undergraduate and graduate level and managing the development of new online programs, Casey co-organizes the Brain Bee at MSU, the MSU Neuroscience Fair, Brain Awareness Week school visits, and a summer camp for academically talented middle school students.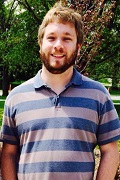 Nicholas Hobbs is a postdoctoral research associate in the Neuroscience Program at Michigan State University. His research focuses on how testosterone, via the androgen receptor, affects an animal's brain and subsequently its behavior. He is particularly interested in regions of the brain associated with the detection and processing of olfactory signals. Nick is also involved with outreach in the Neuroscience Program, volunteering at events such as the Brain Bee at MSU, Brain Awareness Week, and the annual MSU Neuroscience Fair.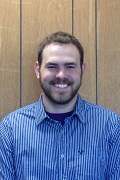 Zachary Grieb is a graduate student in the Neuroscience Program at Michigan State University. He is currently studying how the expression of oxytocin receptors in the midbrain changes across different reproductive states and how these changes interact with and influence midbrain neurotransmitter systems, such as the serotonergic system, to change maternal caregiving behavior and anxiety. In the past Zach was the graduate student outreach fellow for the Neuroscience Program at Michigan State University, where he is still active in outreach efforts.