Road to the International Brain Bee
Published

20 Feb 2015

Reviewed

19 Feb 2015

Author

Emily K. Dilger, PhD

Source

BrainFacts/SfN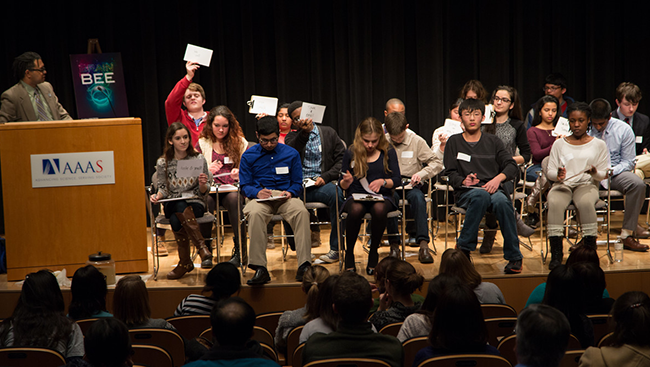 Copyright © 2015, Society for Neuroscience. All rights reserved. Photo by Joseph DelNero.
This month, approximately 30,000 students from secondary schools around the world are participating in a series of brain-themed trivia contests called Brain Bees. These competitions aim to motivate students to learn about the brain and inspire them to pursue careers in the sciences.
Winners of local competitions, like the regional Washington, DC Brain Bee above, move on to national competitions in 23 countries, and those winners move on to compete in the International Brain Bee. The 2015 International Brain Bee will be held in Cairns, Australia, August 21-27. If you are interested in joining the fun next year, check out more information on the Brain Bee.