Marian Diamond
Published

24 Apr 2020

Author

Calli McMurray

Source

BrainFacts/SfN
A pioneer in neuroscience, Marian Diamond discovered how experience and environment can change the brain, even during adulthood. She is also famous for her studies of Albert Einstein's brain.
Brain Bytes showcase essential facts about neuroscience.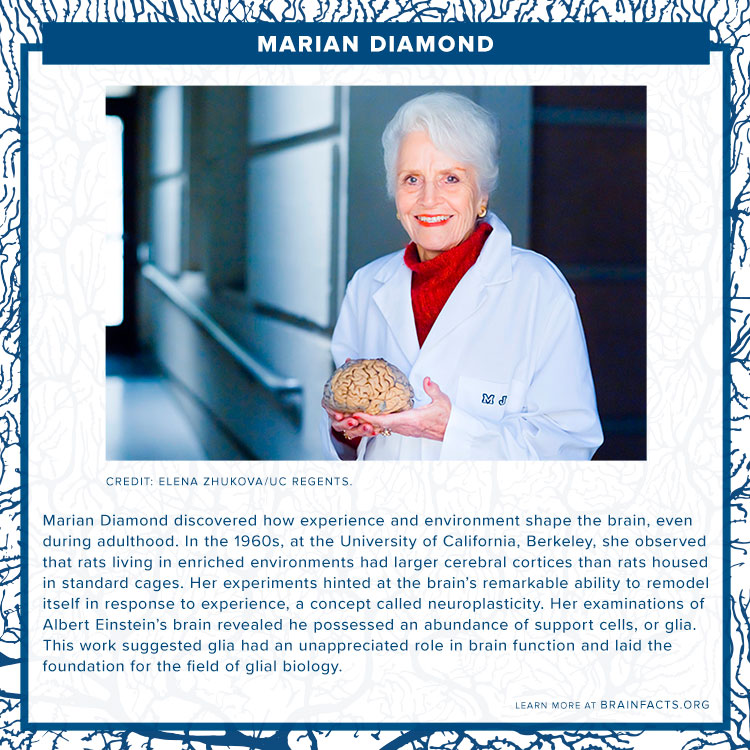 Design by A. Tong
Design by Adrienne Tong.
Image Credit: Elena Zhukova (photographer)/ c. UC Regents.