Henrietta Lacks
Published

30 Apr 2020

Author

Calli McMurray

Source

BrainFacts/SfN
Henrietta Lacks' "immortal" cancer cells led to the creation of life-saving drugs. Yet, controversy surrounds the cells because Lacks never knew about their removal and use. Rebecca Skloot's award-winning book The Immortal Life of Henrietta Lacks tells Lacks' story and examines the important issues it raised about ethics, race, and class.
Brain Bytes showcase essential facts about neuroscience.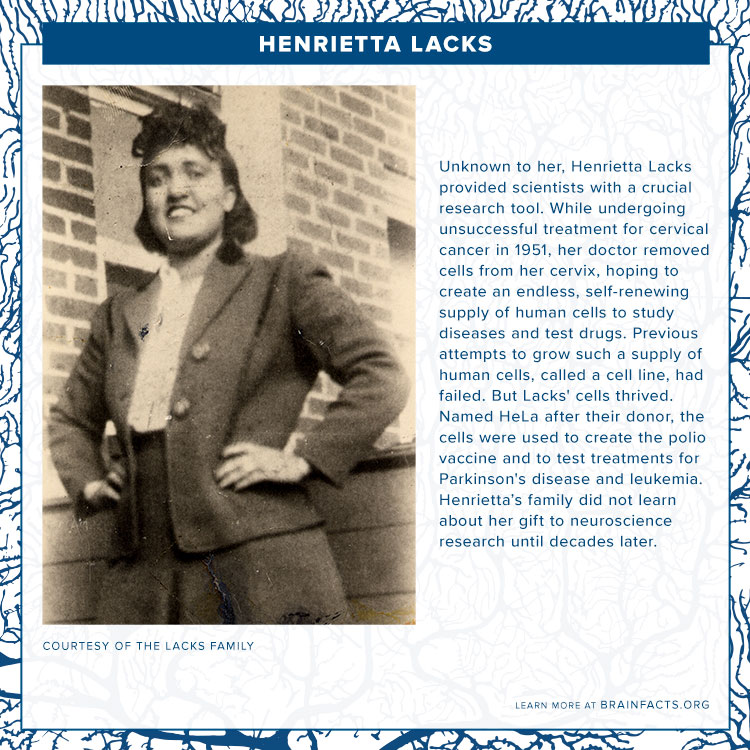 Design by A. Tong
Design by Adrienne Tong.
Photo: Courtesy of the Lacks family.