ICYMI: COVID-19 Linked to Neurological Problems
Published

15 Apr 2020

Author

Alexis Wnuk

Source

BrainFacts/SfN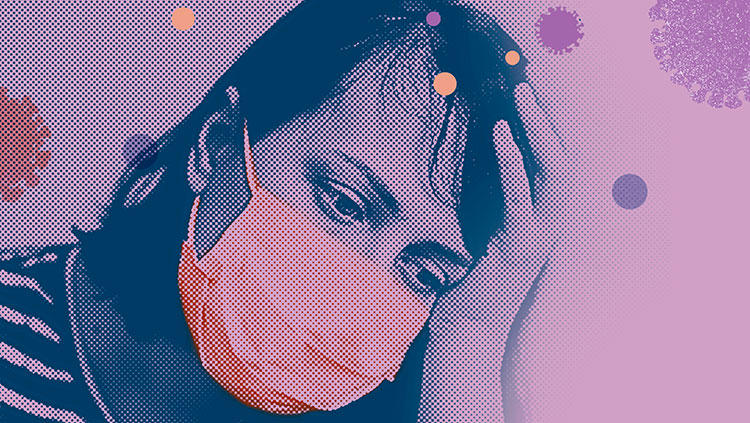 Image by rawpixel.com
These were the top neuroscience stories for the week of April 6, 2020.
COVID-19 Linked to Neurological Problems
Researchers in China estimate one-third of COVID-19 patients develop neurological problems. A review of medical records of 214 COVID-19 patients in China revealed 36% experienced symptoms like headache, dizziness, altered consciousness, and loss off taste and smell. In the study, published April 10 in JAMA Neurology, the researchers noted people with more severe infections were more likely to experience neurological problems.
Big picture: A growing body of evidence suggests infection with the novel coronavirus can affect the brain and nervous system. We previously reported on a woman with COVID-19 who developed a rare brain disease and how the virus may cause loss of smell in some patients.
Read more: First Report of COVID-19 Neurologic Symptoms in China (MedPage Today)
What a Simple String May Tell Us About Neanderthals' Cognitive Abilities
Researchers discovered a 50,000-year-old string alongside a stone tool at a dig site in southeastern France. While it may not seem like much, the three-ply twisted cord suggests our extinct relatives had developed fiber technology. And, it may indicate they possessed basic math skills; writing in Scientific Reports on April 9, the researchers noted that combining individual fibers to form strings, ropes, and other objects requires some understanding of mathematical concepts like numbers, pairs, and sets.
Related: Brain Evolution: Searching for What Makes Us Human
Read more: Early String Ties Us to Neanderthals (The New York Times)