ICYMI: Post-Brain Injury Depression May Be a Distinct Condition
Published

8 Aug 2023

Author

Christine Won

Source

BrainFacts/SfN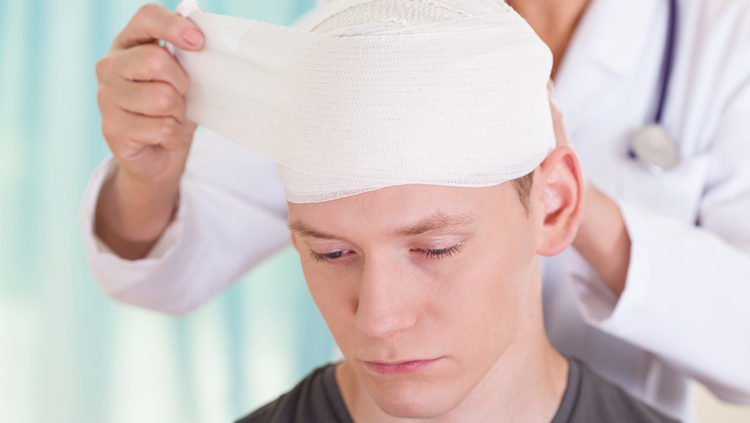 Shutterstock.com via ESB Professional
Researchers are proposing a new name for the depression many people experience following a traumatic brain injury (TBI): TBI affective syndrome.
A study published July 5 in Science Translational Medicine shows patterns of brain connectivity in people with depression associated with TBI were distinct from those seen in individuals with TBI or depression alone, according to precision functional MRI brain mapping.
Advances in functional MRI enabled researchers to focus on oft overlooked post-TBI brain activity changes related to mood. They found the brain circuits linked to depression were the same in TBI-associated depression but behaved inversely: A brain circuit that was overactive in a person with post-TBI depression was underactive in someone else with depression alone.
Big Picture: TBI increases an individual's risk for depression by almost eight times as compared to others without one. The findings could change the treatment approaches for people who become depressed after TBI but do not respond to medication and psychotherapy.
Read More: Depression after a brain injury is a distinct condition, study finds. That could change how it's treated. NBC
More Top Stories
Siddiqi, S. H., Kandala, S., Hacker, C. D., Bouchard, H., Leuthardt, E. C., Corbetta, M., Morey, R. A., & Brody, D. L. (2023). Precision functional MRI mapping reveals distinct connectivity patterns for depression associated with traumatic brain injury. Science Translational Medicine, 15(703), eabn0441. https://doi.org/10.1126/scitranslmed.abn0441