ICYMI: Researchers Treated Spinal Muscular Atrophy in Mice Using Base Editing
Published

10 Apr 2023

Author

Christine Won

Source

BrainFacts/SfN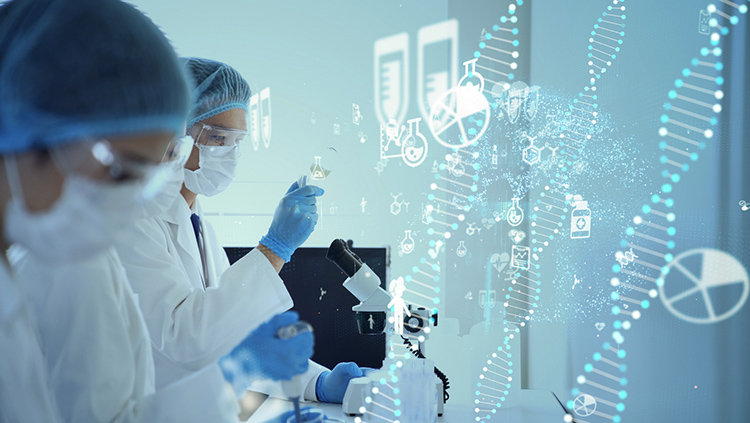 iStock.com via metamorworks
Using a very precise type of gene editing, researchers prevented and even reverted spinal muscular atrophy (SMA) in mice.
SMA is a genetic disorder marked by the progressive degeneration of motor neurons affecting about one in 10,000 in the U.S. The muscle-wasting disease typically occurs when the SMN1 gene, responsible for producing the survival motor neuron (SMN) protein necessary for everyday motor neuron function, is missing or mutated.
In the proof-of-principle study published March 30 in Science, scientists deployed base editing to make a change in a single base pair of the SMN2 gene, a close relative of the SMN1 gene that is present in all patients with SMA, restoring normal production of SMN. Moreover, it prevented further neural degeneration in a mouse model of SMA and led to regeneration and better motor function.
A combination therapy of base editing and nusinersen, an FDA-approved SMA drug, showed the most efficacy.
Big Picture: The findings suggest base editing may improve existing drugs' performance and offer a potential one-time combination treatment for SMA.
Read More: David Liu's lab shows new base editing SMA therapy could lead to a one-time therapy. Fierce Biotech
More Top Stories