Global Neuroscience Projects
Published

29 May 2014

Reviewed

29 May 2014

Source

BrainFacts/SfN
Exciting neuroscience research initiatives are being developed all over the world. These efforts will lead to a greater understanding of how the brain functions and how it can become dysfunctional in response to injury or disease. Moreover, these initiatives will create new neurotechnologies to conduct innovative research and treat brain injury, disease, and disorders.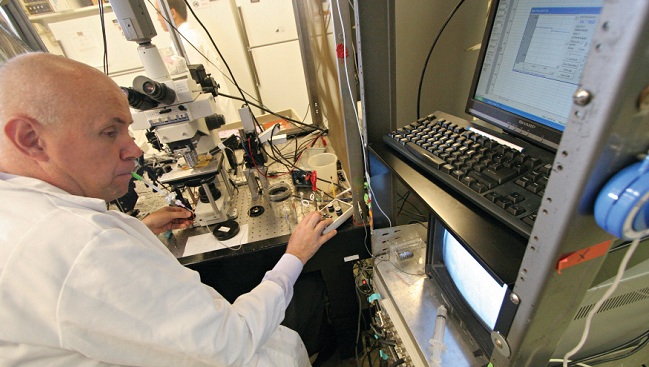 European Commission's Human Brain Project
The goal of the 10-year Human Brain Project is to build a new information computing technology infrastructure for neuroscience and for brain-related research in medicine and computing. It will include six platforms: neuroinformatics, brain stimulation, performance computing, medical informatics, neuromorphic computing, and neurorobotics. Read more about the overall vision for this plan.
Japan
Two Japanese research organizations, the Okinawa Institute of Science and Technology Graduate University (OIST) and the RIKEN Brain Science Institute, will join forces with a large European consortium on the Human Brain Project. OIST will contribute to the development of the Brain Simulation Platform, a major software infrastructure effort. RIKEN will contribute to the identification of the brain structures' underlying mental capabilities.
Israel Brain Technologies
To build on Israel's strengths in technological innovation, entrepreneurship, and excellence in neuroscience, Israel Brain Technologies is launching programs aimed at supporting multidisciplinary collaboration to facilitate the commercialization process for neurotechnologies. More specifically, IBT will focus on developing the brain machine interface and neurostimulation devices.
Australia's AusBrain
The report, "Inspiring Smarter Brain Research in Australia," called for an investment of $250 million over 10 years into interdisciplinary projects to understand the human brain. It suggests focusing on four research areas: cognition and intelligence, neurogenetics, artificial intelligence, and aging and dementia.
China
The Chinese Academy of Science launched a brain science center in Shanghai this past January.