Reaction Times
Published

15 Jan 2016

Reviewed

15 Jan 2016

Author

Michael W. Richardson

Source

BrainFacts/SfN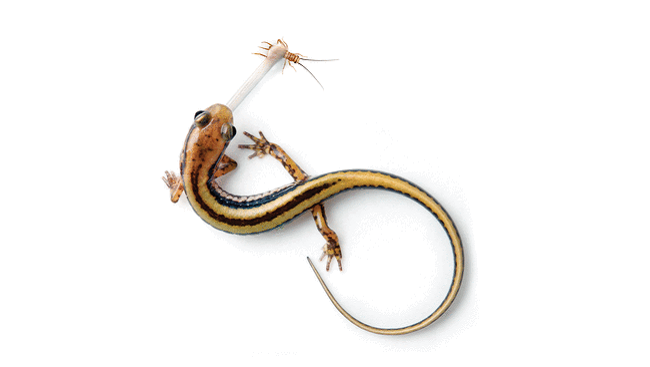 Borghuis, et al. The Journal of Neuroscience, 2015.
If you're a salamander, like the one above, good reaction times are a matter of life and death. But catching a quick moving target like a cricket isn't as easy as sticking your tongue out and grabbing it. Every step in the process take time: time for the image of the cricket to reach the salamander's retinas, for the brain to receive and process this image, and for the brain to signal the tongue to make its move — a sequence of events that can take up to hundreds of milliseconds. In that time, the cricket could have already made its escape.
Scientists are studying the brains of salamanders to find out how they compensate for this delay. They've found that salamanders can predict the movement of prey in the wild and aim their tongue where they predict their meal will be rather than where it is. Researchers hope that by studying these salamanders they can better understand the neural circuits that predict movement.